Men's Grooming Midtown NYC
Hello and welcome to the perfect place to elevate your style with our premier men's grooming services. Fifth Avenue Barber Shop is the best place to groom, trim, shave, and cut your beard and mustache in Midtown, NYC. For over 10 years, our experienced barbers are happy to create styles for Manhattan's residents and guests. Call us to make an appointment or walk in to get that sophisticated and suave look you deserve!
HAIRCUTS & GROOMING SERVICES
We are a full-service barbershop located in Midtown Manhattan. We have been in business for over 10 years.
Fifth Avenue Barber Shop is a fine example of a classical barbershop. However, we have evolved into much more than that. We started with a dream to bring back what was good about traditional barbershop. But in the process we created something entirely unique. As a result, you can observe a place with close customer relationships, remarkable atmosphere and friendly environment.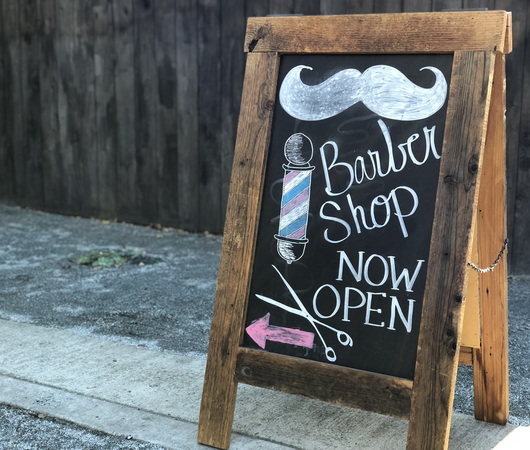 John Paul Mitchell Systems
Authorized Distributor in Midtown NYC
1 W 35th St, New York, NY 10018
Our barber shop is conveniently located in Midtown NYC within walking distance of Macy's, Herald Square, Penn Station, and the Empire State Building. The nearest Subway station is 34th St Herald Square.