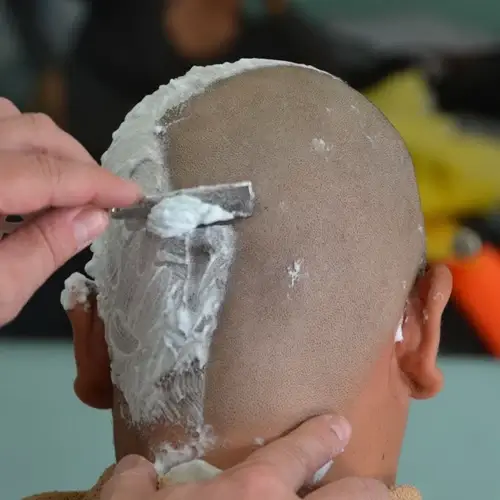 An at-home razor just isn't going to cut it. Get the closest head shave with our sharp and precise blades done by professional barbers! We'll make sure nothing gets left behind.
25 MINS
After Head Shave Products
Shop for the best unisex hairstyling and hair care products and elevate your look. Come to Fifth Ave Barber Shop for the head shave and pick among our skin care and hair care products or shop online.
1 W 35th St, New York, NY 10018
Our barber shop is conveniently located in Midtown NYC within walking distance of Macy's, Herald Square, Penn Station, and the Empire State Building. The nearest Subway station is 34th St Herald Square.